Visit Fudgeheaven
Our Kitchen is based at the Canalside Craft Centre in Stoke Prior, Bromsgrove.
All of our Fuffle and Fufflechinos are made on site by the Fuffleman himself! Please feel free to visit our kitchen, where you can sample the Fuffle we are making and view our full range.
Give us a call first, to check we are in as we may be at an event sharing our lovely Fuffle!
Usual kitchen opening hours are Monday to Friday from 12pm until 6pm.
Fudgeheaven
5, Canalside Craft Centre
Metal & Ores Industrial Estate
Hanbury Road, Stoke Prior
Bromsgrove
Worcestershire
B60 4JZ

01527 832595
07774 884029

gaz@fudgeheaven.co.uk
Come along, grab a basket and choose which Fuffle you will try next!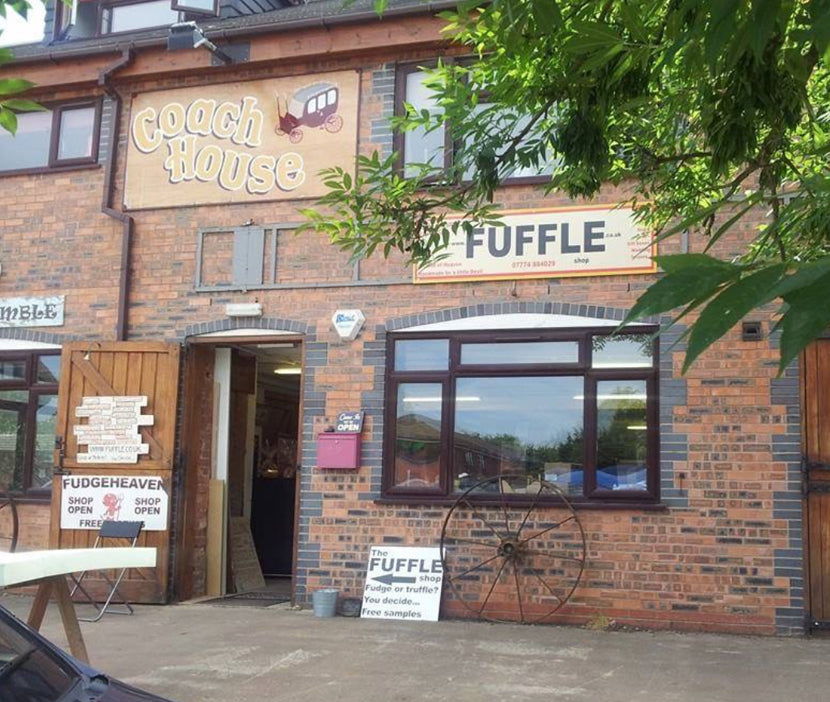 Fudgeheaven Events
We often attend events around the country where we supply our Fuffle and Fufflechinos. Click here to view our upcoming events where you can meet us in person and try all of our flavours!
View Our Events