What is a Fufflechino?
If you've never had a Fufflechino, you've been missing out!
A Fufflechino is a coffee or hot chocolate with a very generous piece of Fuffle melted into it.
Step by step
The perfect Fufflechino
Choose whether you would like a hot chocolate or white coffee and then pick which flavour Fuffle you want in it.
Our Fufflechinos come in a handy pod for individual cups. But don't worry you can buy as many flavours as you want! All you need to do is empty the pod into a mug and add hot (not boiling) water. Give it a really good stir to get the devilishly delicious flavours a mix, sit back and enjoy! The Fuffle will add an incredible flavour to your coffee or hot chocolate!
Buy now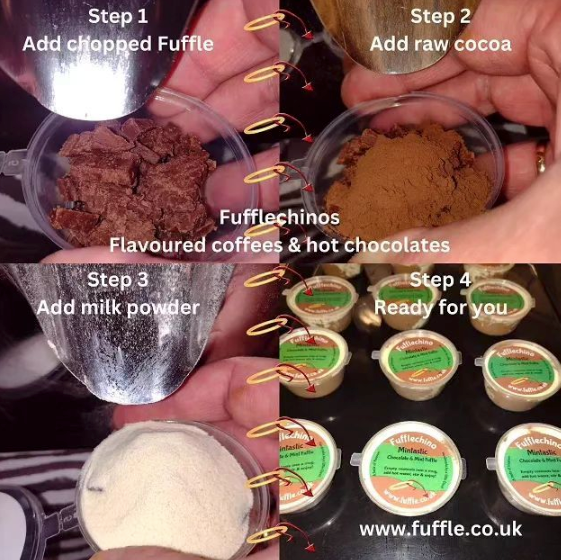 Fudge or Truffle? You Decide...
With more than 20 flavours to choose from, there is something for everyone!