Welcome to Fudgeheaven
Devilishly Delicious
Welcome to our online Fuffle shop, home to all your Fuffle, Truffle and Fudge desires! Fuffle. Fudge or truffle? You decide...
The secret recipes used have been created and perfected by me, Gary Davis, and I take great pride in producing the best crafted Fuffle bars and Fufflechino delights! The flavours in our Fuffle Bars and Fufflechinos are sure to pique your curiosity, so why not take a look around and see what you would like to taste!
Our Story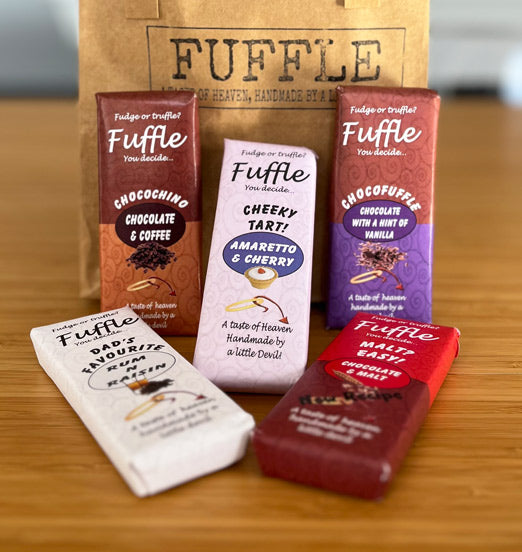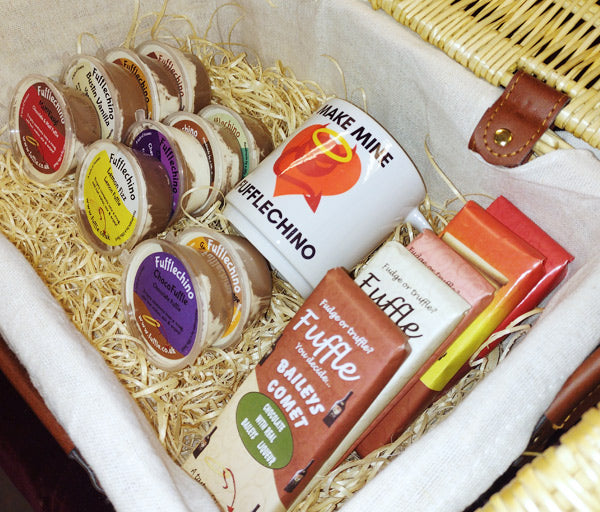 Fudge or Truffle? You Decide...
With more than 20 flavours to choose from, there is something for everyone!
About our Fudge
What is Fuffle?
Fuffle is my own creation, a combination of the delicious textures and flavours of fudge and truffle!
As the signature and namesake product, I have spent a lot of time crafting new and exciting flavours to try out and share.
Find out more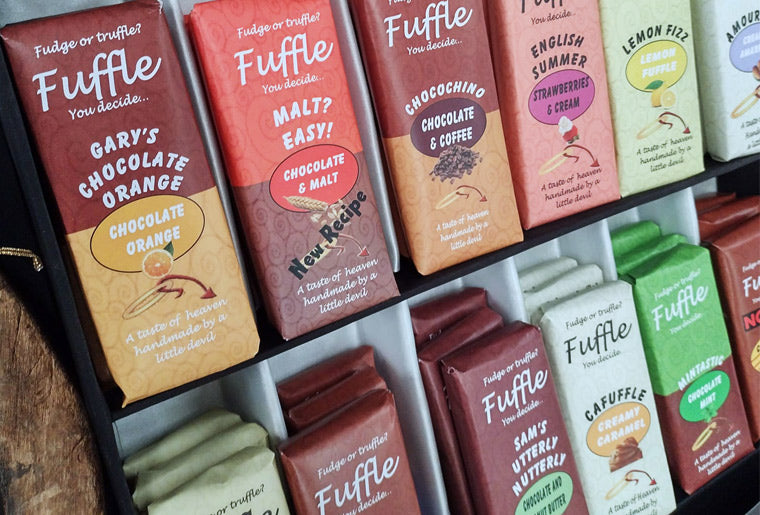 About Fufflechinos
What is a Fufflechino?
If you've never had a Fufflechino, you've been missing out!
A Fufflechino is a coffee or hot chocolate with a very generous piece of Fuffle melted into it for a delicious, warming beverage.
Find out more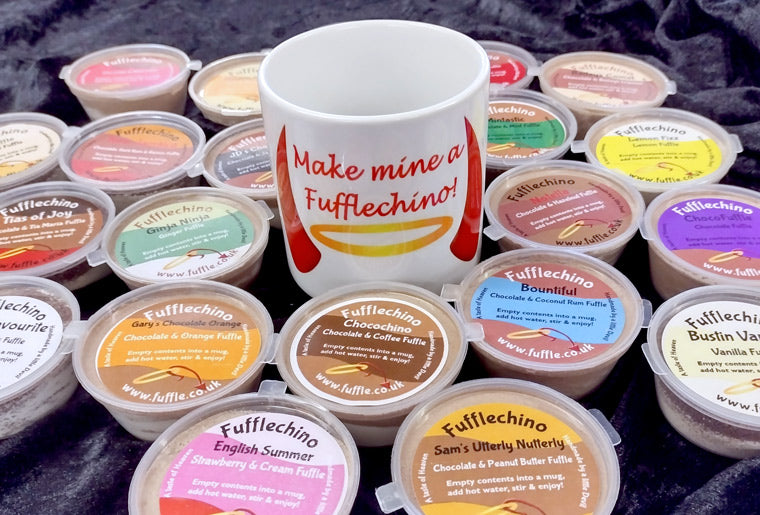 This flavour has to be my favourite. I can't recommend this enough and you must try stirring a little into a cup of coffee, really yummy!
Ruth Barge
Baileys Comet - Baileys & Chocolate Fuffle
OMG these bars are to die for. I ordered this and a selection of the minis. Within a day of arriving they were gone! I need more.
Paula Parke
New Jamaica Chocolate, Dark Rum & Raisins
This is an excellent gift idea. I got these for my sister who just can't get enough fuffle. There are so many great flavours to choose from the hardest part is choosing just 6 to go in the box!
Sara Norcott
Fuffle Bar Gift Box
Classic flavor, perfect for melting in hot chocolate, chopping up to sprinkle on ice cream or cupcakes...
Emma Wheeler
Gary's Chocolate Orange - Choc & Orange Fuffle